Scientists have discovered that there are more bee species than previously thought. In the first global accounting of bee species in over a hundred years, John S. Ascher, a research scientist in the Division of Invertebrate Zoology at the American Museum of Natural History, compiled online species pages and distribution maps for more than 19,200 described bee species, showcasing the diversity of these essential pollinators. This new species inventory documents 2,000 more described, valid species than estimated by Charles Michener in the first edition of his definitive
The Bees of the World
published eight years ago.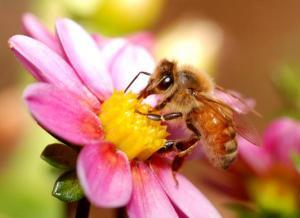 ©iStockphoto/Nathan McClunie
A new inventory documents 2,000 more described, valid bee species than estimated before.
"The bee taxonomic community came together and completed the first global checklist of bee names since 1896," says Ascher. "Most people know of honey bees and a few bumble bees, but we have documented that there are actually more species of bees than of birds and mammals put together."