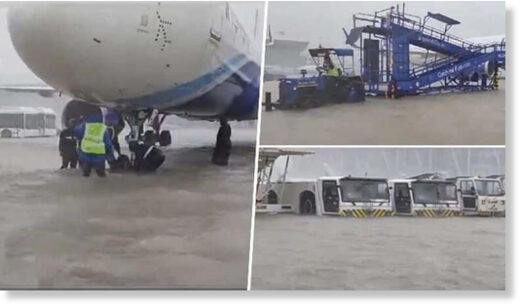 Flight operations at Chennai airport has been affected due to the heavy rains as Cyclone Michaung is expected to cross the coastal areas of Tamil Nadu on Monday.
Several flights have been cancelled and some of them have been diverted. The entire runway and airplane parking zone of the Chennai airport are filled with water.
Heavy rain lashed Chennai through the night on Monday as Cyclone Michaung inching closer near the Tamil Nadu and Andhra Pradesh coast.
The India Meteorological Department (IMD) predicted that the city and its neighbouring districts would experience extremely heavy rain in the next 24 hours.