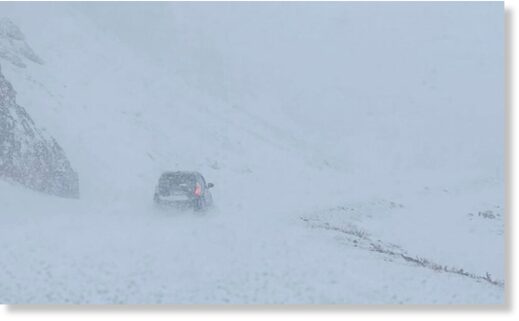 Nearly 60 percent of the Mongolian territory has been covered after heavy snow hit the country, said the National Emergency Management Agency on Wednesday.
"Around 60 of the country's territory has so far been covered by snow.
Our country is expected to experience a harsh winter," the agency said in a statement.
Over the last weekend, heavy snow and blizzards hit large parts of Mongolia, killing eight herders.
Mongolia's climate is strongly continental with long, frigid winters and short summers. A temperature of minus 25 degrees Celsius is normal during winter in the country.