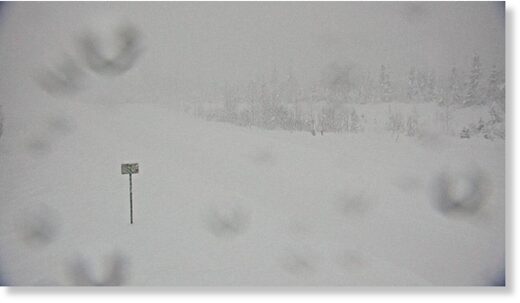 A winter storm dropped record snowfall amounts in Anchorage, Alaska, with some areas outside of Anchorage proper receiving
more than 2 feet of snowfall in just two days.
The largest city in Alaska broke its daily snowfall record on Wednesday when 9 inches of snow fell in 24 hours. For context, the previous record for Nov. 8 was 7.3 inches set in 1982. Another 8.2 inches piled up on Thursday, which also broke the daily record of 7.1 inches set on Nov. 9, 1956. That brought Anchorage's two-day total to 17.2 inches of snow.
By late Thursday,
Anchorage had a 21-inch snow depth,
or the total amount of snow on the ground.
This was Anchorage's greatest snow depth for so early in the season,
according to Alaska-based climatologist
Brian Brettschneider.
Already, 26.6 inches of snow has fallen in Anchorage this season, which is 17.5 inches above the average snowfall to date for Nov. 9.