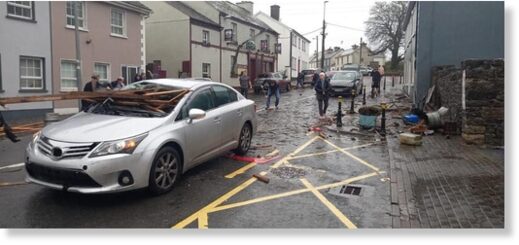 A freak weather event this lunch time has caused serious damage to property and cars in Leitrim Village.
With Storm Fergus descending on the country this afternoon, there was serious thunder and lightning witnessed at about 12.30pm in the Carrick-on-Shannon area.
Reports then came in of a tornado ripping through Leitrim Village at about 12.40pm, causing damage to properties, knocking trees and walls as well as damaging cars.