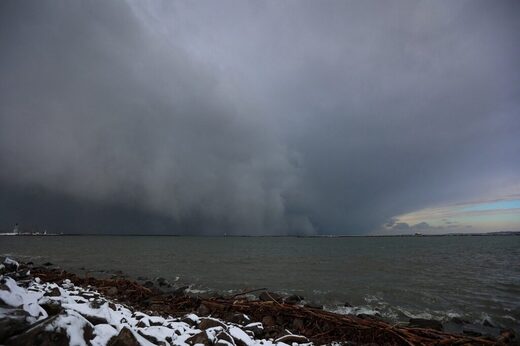 The weather in upstate New York is twisted!
A rare "snownado" was spotted over Lake Erie Friday as the Buffalo region continues to be
bombarded
with lake-effect snow in what could become a record-setting storm.
The weather phenomena, similar to a waterspout, but with frozen precipitation, was spotted just after 8:30 a.m. by storm chaser Simon Brewer, who estimated it was about a mile off the coast of downtown Buffalo.
"Was close enough & clear enough can confirm it was a waterspout by definition," Brewer tweeted, adding that he watched it rotate from the Erie Basin marina.