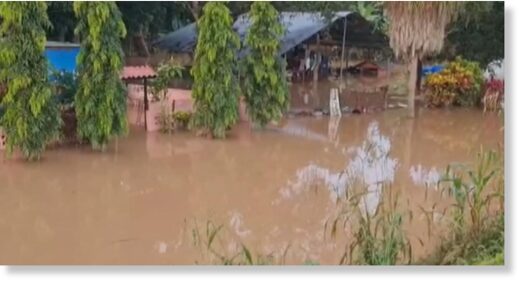 Civil Protection authorities in Panama report that two people have died after heavy rain triggered a landslide in Colón Province. Meanwhile flooding continues to affect communities in Los Santos and Herrera Provinces where dozens of homes have been damaged.
Heavy rain since the start of November has caused flooding and landslides in several provinces of the country. The rain is expected to continue until at least the end of the month.
The National Civil Protection System (SINAPROC) said search and rescue personnel recovered two lifeless bodies of a father and son who were trapped in a house buried by a landslide in Cativá, Colón District, Colón Province on 21 November 2022.