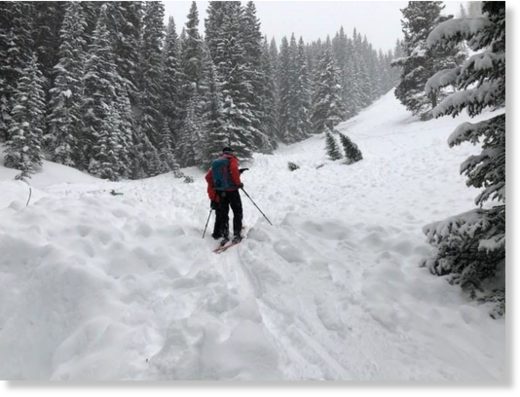 Authorities in Eagle County, Colorado, confirmed the deaths of two men Sunday,
CBS Denver reported
. The pair was killed in an avalanche Saturday on Muddy Pass near Vail. The Eagle County Coroner's Office has identified the deceased as Dillon Block, 28, and Cesar Almanza-Hernandez, 30.
According to law enforcement, three mono-track riders triggered a large avalanche Saturday afternoon. All three males were buried, but one victim had managed to dig out of the slide. The other two never surfaced, officials said.
Some witnesses were approached by the one victim who dug himself out. They all rushed to rescue the other two people.