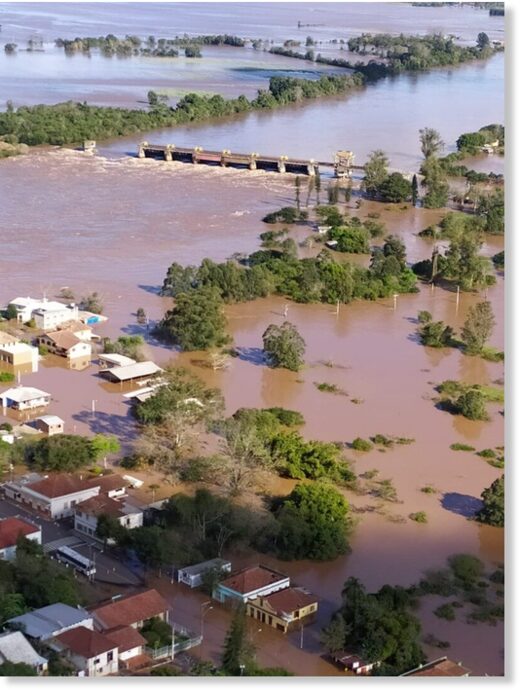 Several rivers have broken their banks in the state of Rio Grande do Sul, southern Brazil, after days of heavy rain.
Authorities report 2 people have died and over 7,000 people displaced. The flooding comes just days after areas of southern Brazil were hit by a deadly cyclone.
Parts of Rio Grande do Sul have seen heavy rain throughout July. Rainfall was particularly intense from 06 to 08 July.
At least twelve locations recorded more than 100mm of rain in 24 hours to 08 July, including the state capital, Porto Alegre with 106.2mm and Santa Rosa with 150mm.
The state's Civil Defence reported that, as of 11 July, 7,146 people were forced to leave their homes after flooding or landslides in 30 cities or municipalities
. Four cities have declared an emergency situation: Arroio do Meio, São Jerônimo, Montenegro and Eldorado do Sul. Fatalities were reported in Caxias do Sul and Colinas.
By 09 July, wide areas of Lajeado, Cruzeiro do Sul and Bom Retiro do Sul were flooded by the overflowing Taquari river.