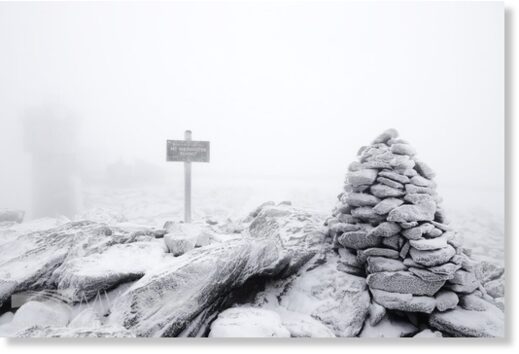 The calendar says June arrives next week, but atop Mount Washington winter is making a comeback.
"Winter-like conditions have returned to the summit this morning with just over an inch of new snowfall and temperatures hovering in the 20s with stiff northerly winds adding a nip to the air," the
Mount Washington Observatory
posted Thursday. "The wintry weather continues today but improving conditions are expected in the days ahead."