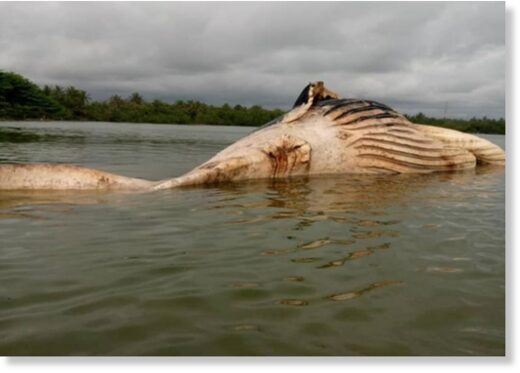 A sea mammal suspected to be a whale has been washed ashore dead at Princess Town in the Ahanta West Municipality of the Western Region.
Measuring about 10 metres, the sea mammal was found where River Nyane enters the sea at Princess Town.
A youth activist and a resident of Princess Town, Lord Owusu Mensah, who confirmed the story, indicated that the sea mammal was first seen at the area on October 26, this year.
He could not therefore fathom why the mammal was still lying at the place and decomposing.
"In fact, I went to the scene and saw the mammal but I cannot confirm whether or not it is a whale," he pointed out.