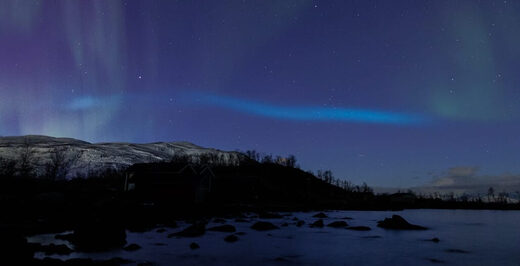 Yesterday in Sweden, sky watchers were puzzled when a strange ribbon of blue light appeared during a geomagnetic storm. "It didn't look like any auroras I have ever seen before," says Chad Blakley, the director of
Lights over Lapland
. One of his tour guides, Miquel Such, video-recorded the phenomenon.
A
G1-class geomagnetic storm was underway on Nov. 3rd when the blue ribbon appeared.
Webcams
saw it first at 1615 UT (5:15 p.m. local Abisko time).
It rapidly brightened to naked-eye visibility, then sank below the horizon 30 minutes later. The whole time, regular green auroras danced around and seemingly in front of it
:
movie
[video can be found below]
But what
was
it?