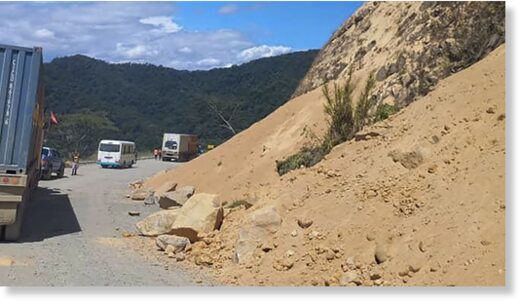 A massive 7.6 earthquake struck Papua New Guinea on Sunday, causing landslides, cracking roads and damaging buildings.
While the extent of the damage remains unclear, photos showed debris strewn across highways and cracks opening up in roads.
The quake struck at a depth of 90 kilometers (roughly 56 miles) near Kainantu, a town with a population of roughly 8,500 people, the
United States Geological Survey reported.