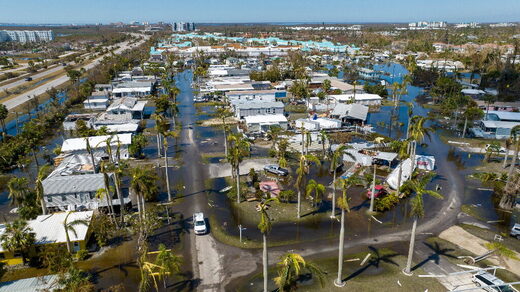 A massive clean-up has begun in Florida, and North and South Carolina, after Hurricane Ian cut a swathe of destruction that left at least 21 people dead.
Ian is one of the most powerful storms ever to hit the U.S. mainland and has caused tens of billions of dollars in damage.
New images from the National Oceanic and Atmospheric Administration show beach cottages and a motel building that lined the shores of Florida's Sanibel Island now wiped away by the storm surge.
The popular destination for holidaymakers and retirees was cut off when a causeway was rendered impassable.