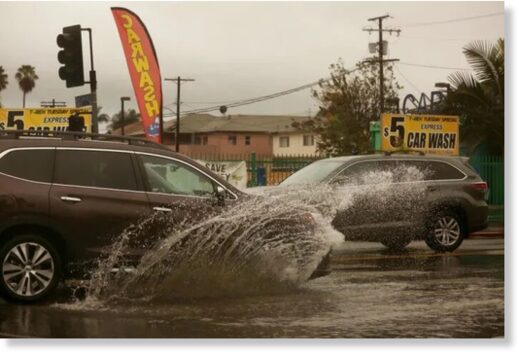 One person is dead after a significant storm brought heavy rain and flooding to Southern California.
The significant storm brought widespread impacts to the Golden State Tuesday and is expected to continue into Wednesday. Several inches of mountain snow and torrential rains are forecast throughout California.

Southern California saw record rainfall for multiple sites across the region Tuesday. In Sandberg, 3.62 inches of rain was recorded, breaking the old daily rainfall record of 0.43" set back in 2002.
According to Ontario officials, one person died, and several others were injured after they were swept downstream by floodwaters.