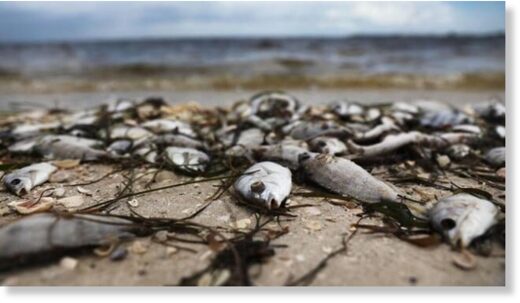 Tens of thousands of dead fish are washing up on southwest Florida beaches due to red tide, according to the
Florida Fish and Wildlife Conservation Commission.
A video posted to Facebook
by Dawn Workman Lansing showed numerous dead fish washed up in Venice on Thursday. They ranged in size from very small to what appeared to be a goliath grouper, which can weigh up to 800 pounds.
Red tide is a type of harmful algal bloom that occurs when colonies of algae grow out of control and produce toxins that can kill marine life, according to the
National Oceanic and Atmospheric Administration.
Red tide can also cause human illnesses or make the air near the water difficult to breathe.