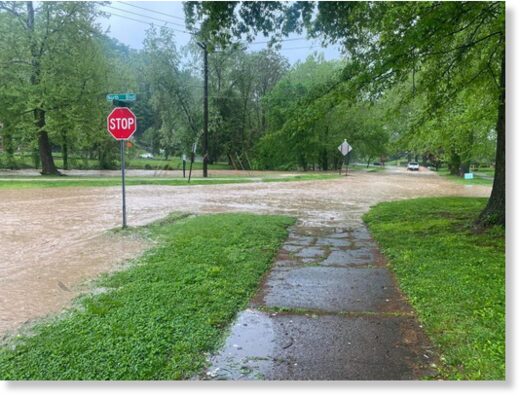 The Governor of West Virginia, USA, declared a state of emergency for 3 counties affected by heavy rain and flooding from 06 May 2022.
Governor Jim Justice declared a state of emergency for Cabell, Putnam, and Roane counties on 07 May 2022. The previous day the governor had declared a state of preparedness for all 55 counties.
National Weather Service in Charleston said rain gauge reports indicated over 3.50 inches / 88.9 mm of rain fell in Ona in Cabell County on 06 May 2022.
West Virginia Emergency Management said a farmer died after being swept away by flood waters in Cabell County. No other injuries or fatalities have been reported, as of 08 May 2022.