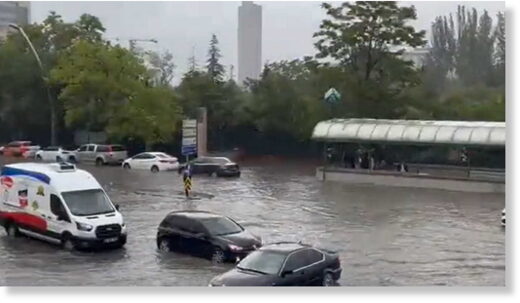 Following the warnings of Turkish State Meteorological Services, the capital Ankara was in the grip of the adverse weather conditions, as hail and downpours were effective in Keçiören district. Many streets, houses and workplaces were flooded.
Due to the rainfall, the football field in a neighborhood was flooded and some children playing soccer got stranded.
In his written statement, Turgut Altınok, the mayor of Keçiören, said that after the downpours and hail, the storm drains were blocked, and a major flood occurred in many regions throughout the district.
Altınok pointed out that it is the responsibility of the Ankara Municipality to evacuate the flood waters, claiming that the municipality teams are not properly executing their duty.