Earth Changes
START
YouTube
Sun, 20 Jun 2021 19:42 UTC
---
Videokings
YouTube
Sun, 20 Jun 2021 19:01 UTC
---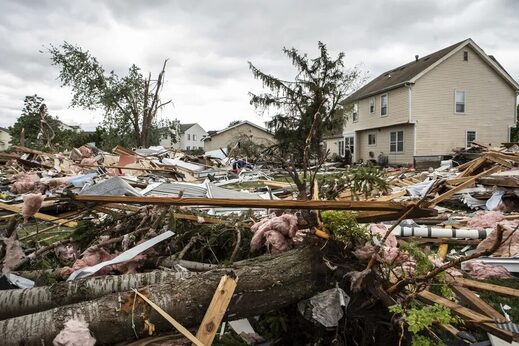 A
tornado
hit a suburban area of
Chicago
at the weekend, damaging hundreds of homes, toppling trees, causing power outages and injuring six people.
The National Weather Service
told
residents of Chicago to stay indoors as a "large and extremely dangerous tornado" touched down in Woodbridge, a suburb west of the city, late on Sunday.
By 5am on Monday, officials in Naperville — a city 25 miles west of Chicago — received more than 120 incidents of damage to property, and 450 reports of power outages.
Six people were also injured in Naperville, including an individual in a critical condition. Sixteen homes were deemed uninhabitable in the aftermath.
---
Xinhua
Mon, 21 Jun 2021 14:15 UTC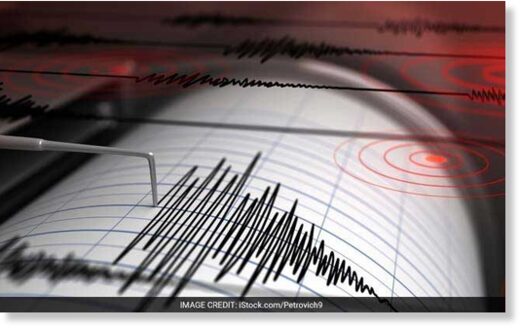 An earthquake with a magnitude of 6.0 jolted Kermadec Islands, New Zealand, at 11:14:12 GMT on Monday, the U.S. Geological Survey said.
The epicenter, with a depth of 27.01 km, was initially determined to be at 30.3301 degrees south latitude and 177.4501 degrees west longitude.
---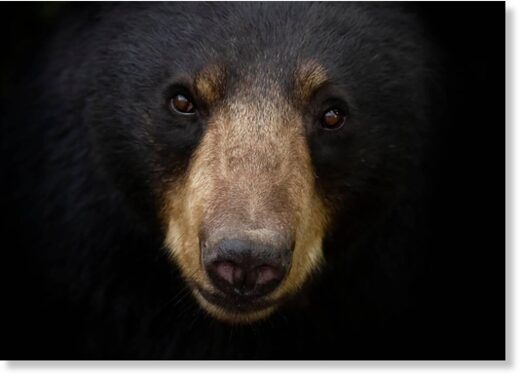 A black bear in the Great Smoky Mountains National Park attacked and injured a 16-year-old girl while she was sleeping in a hammock early Friday morning, according to a news release.
The family got the bear to leave their campsite in the Cosby section of the park immediately after the attack and park rangers provided medical care to the girl just after midnight Friday. She was taken to the University of Tennessee Medical Center by Tennessee Army National Guard at about 9 a.m.
The girl was conscious throughout the attack and is now in stable condition, the release said. She received multiple injuries, including head lacerations.
There were two bears near the campsite after the attack. The family identified one bear as being the one that attacked the girl. Rangers shot and killed it.
Forensic testing showed the bear had human blood on it.
The campsite located about 6 miles from the Maddron Bald Trailhead is closed until further notice.
---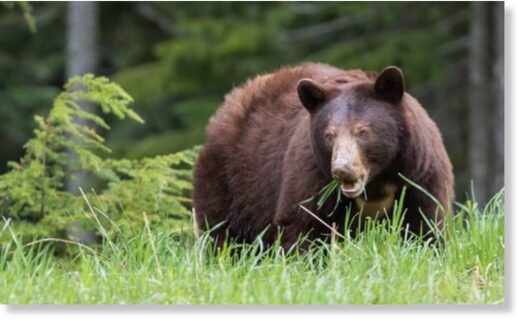 A 57-year-old man has been killed by a brown bear in central Slovakia, in what the state forestry company said could be the first confirmed deadly attack by a wild bear, whose population has tripled in 20 years.
"An autopsy confirmed today that the man from Liptovska Luzna died from injuries caused by this predator," the forestry company, Lesy Slovenske Republiky, said on Facebook.
Bears are common in Slovak mountains, and their numbers have swollen to an estimated 2,760 last year from fewer than 900 two decades ago, said the forestry company, which has argued for legal hunting of bears to manage their population.
---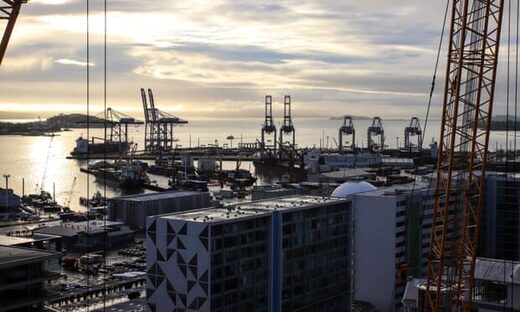 A tornado has ripped through the city of Auckland,
New Zealand
leaving one person dead with damaging winds uprooting trees, exploding power lines and battering houses.
The tornado hit before 8.30am on Saturday morning and fire and emergency crews have been called out to more than 100 locations affected by property damage.
The force of the wind was so strong shipping containers toppled at the Port of Auckland, killing one person and injuring a further two who have been rushed to hospital,
Stuff
reports.
'The tornado caused significant damage to the site and dislodged multiple containers,' a Port of Auckland spokesperson said.
'We are shocked by this freak event and our thoughts are with the people affected.'
---
---
Richard Davies
Floodlist
Thu, 17 Jun 2021 12:32 UTC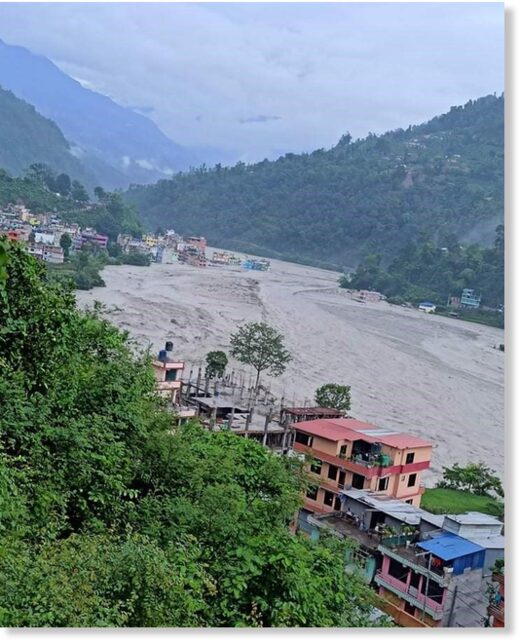 Five fatalities have been confirmed, with a further 19 people reported missing after heavy monsoon rainfall in Nepal triggered floods and landslides.
Disaster authorities in Nepal have reported over 70 incidents of rain damage, flooding and landslides since 15 June 2021.
As many as 26 of Nepal's 77 districts have been affected.
Ten people died in recent flash flooding in a remote highland areas of nearby country Bhutan on 16 June 2021.
Nepal
As of early 17 June, 5 people have died, 19 were reported missing and 14 people were injured as a result of floods, landslides and heavy rainfall in Nepal. As many as 50 houses have been completely destroyed and dozens of others damaged.
The worst of the flooding struck in Helambu, Sindhupalchowk District, where 2 people have died, 6 injured and 15 reported as still missing. Flooding struck on 15 June 2021. Damage assessments are ongoing.
Comment:
Update
:
The Hindu
reports
on June 20:
Landslides and floods kill 18 in Nepal



Torrential rains battered Nepal last week, causing widespread flood and damage to critical infrastructure
At least 18 people have been killed due to landslides and floods triggered by heavy rain across Nepal last week, while 21 others went missing, police said on Sunday.

Torrential rains battered Nepal last week, causing widespread flood and damage to critical infrastructure. Officials said the excess rains had led to the rivers overflowing, which resulted in the widespread destruction.

Rescue and relief operations were being carried out by Nepal Police, the Army, and the Armed Police Force.

At least 18 people, including four women and three children, have been killed across Nepal last week, according to Nepal Police headquarters sources.


Four people were killed in landslides and flood in Sindhupal chowk district, 30-km east of Kathmandu, three killed in Doti and one each in Saptari, Kavre, Gorkha, Kaski, Arghakhachi, Palpa, Pyuthan, Jumla, Kalikot, Bajhang and Bajura districts, they said.

Twenty people went missing in Melamchi area of Sindhupalchowk district and one went missing from Bajura, police said.

Meanwhile, the Tatopani border point in Sindhupalchowk has been closed since Saturday, as roads in Larcha and Kodari Bazaar areas were damaged by the flooded Bhotekoshi river.

The dam of an under-construction bridge in Kanchanpur has been washed away by a flooded Mahakali river on Saturday night. A section of the motorable bridge over the river at Odali, Bhimdutta municipality-12 of the district was destroyed, said District Police Office spokesperson Amar Bahadur Thapa.

The floods have caused billions worth loss of properties in the country.
---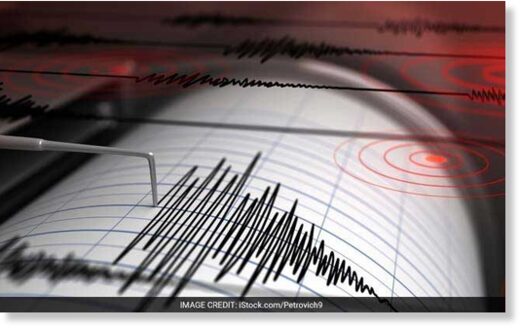 A magnitude 6.3 earthquake shook the area around New Zealand's Kermadec Islands early Monday, the US Geological Survey reported.
The quake, which struck at 1705 GMT Sunday, had an epicentre located 938 kilometers northeast of Ngunguru, on New Zealand's North Island, at a depth of 10 kilometers, the USGS said.
There were no immediate reports of damage or a tsunami. The tiny Kermadec Islands are mostly uninhabited.
Source: AFP
---