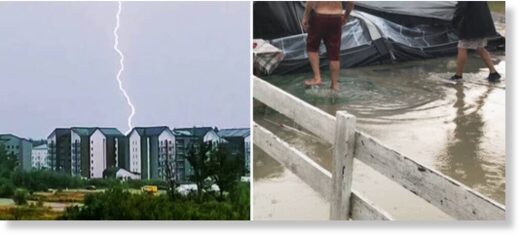 Heavy rain following a spell of dry weather caused streets to flood in east coast city Kalmar, as lightning struck the area 1,700 times.
Up to 40 millimetres of rain fell locally in Kalmar on Tuesday, and around 24,000 households lost power for three hours.
Several shops were flooded, although it did not come close to the fatal floods seen in other parts of Europe in recent weeks.