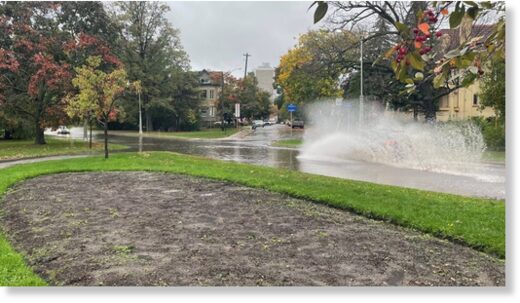 A major storm system that moved over Ottawa Saturday morning flooded roads and parks as it dumped a record amount of rain.
As of 5 p.m., 50.6 mm of rain fell at the Ottawa International Airport,
while another weather station recorded 48.3 mm of rain.
On Sunday morning, Environment Canada reported the official total at the airport to be 49.4 mm, eclipsing the previous record for rainfall on Oct. 16 of 26 mm, set back in 2002.