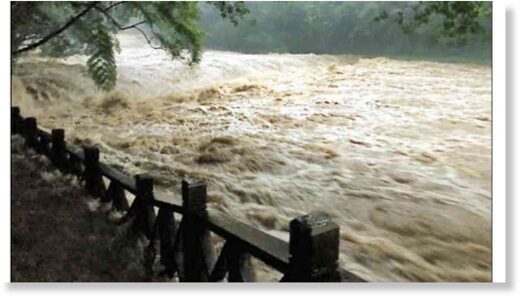 Search and rescue operations are continuing Sunday morning after a group of adults and students attending a nature camp were swept away by a flash flood in Shuangxi District, New Taipei City, Saturday afternoon.
New Taipei City Fire Department received reports that a group of students and teachers had been swept away by a sudden surge of water in a stream on the Hubao Pond Trail at 4:38 pm.
A group of 31 people taking part in a nature camp were hiking on the Hubao Pond Trail when heavy rain began to fall at around 4:00 pm. The group of 16 adults and 15 children and teens turned back to return to the carpark. Five adults and four children had made it safely across the Beishi River by crossing on a slit dam when the water level suddenly rose.