Science of the Spirit


It's time to wake up to the true cause of all unnecessary war, death and suffering...
---
S. La Chance

SOTT

Tue, 10 Jul 2007 18:17 UTC



Understanding the science of ponerology presents a real and viable opportunity to create a life affirming world rather than the current world ruled by the inhuman laws of war and apathy.
---
The man sitting across the table from you is known for trickery. He is a stage magician. You know he employs trickery, so he tells you he is going to do a card trick in which he can't possibly manipulate the cards. In this trick, you will do all of the card handling. He won't touch the cards at all.
He instructs you to cut the deck into four piles. You do so. He then tells you that you are going to randomize the order of the cards by shuffling them around and moving cards from one pile to another. Pointing to a pile of cards, he instructs you to take the top three cards and place them at the bottom of that pile. Then, take the next three cards and place them, one each, on top of the three piles remaining on the table. You repeat the procedure with all four piles of cards. The cards should now be very well mixed.
The man then begins his patter in earnest. He asks you to confirm the fact that he has not touched the cards. You agree. In no way could he have manipulated how you would cut the cards or handle them. Again, you agree. With a smile, he asks you to turn over the top card from each pile. You are amazed. The four aces sit at the top of each of the four piles of cards. For a moment, your mind might actually entertain the possibility that real magic has been performed, though you "know" you've been duped.
---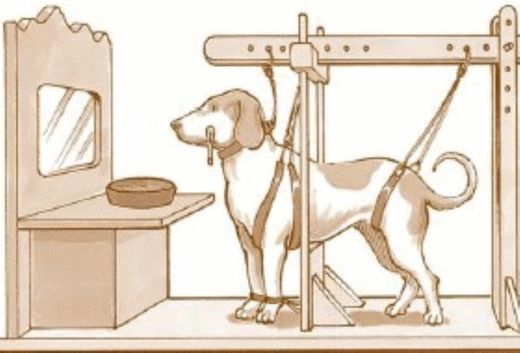 ---
WHAT: Antioch University Seattle hosted a day-long Guantanamo Teach-In on October 5. Antioch was one of 300 universities to participate in the nationwide teach-in on issues related to detainees at Guantanamo Bay and U.S. practices that involve detention and torture. The national teach-in began as a project of the Seton Hall Law School, which hosted a simulcast teach-in to the participating colleges and universities. A Noise Room was set up on Antioch's campus that featured video feeds from the national event, as well as a book display and take-action materials. "What Torture Means to 'Us' and What Torture Means to 'Them,'" were the topics of the keynote speech capping the day's activities.
---
SOTT Editor
Sott.net
Sun, 24 Jun 2007 04:22 UTC

I recently finished reading "The Sociopath Next Door" by Martha Stout Ph.D. and wanted to share with you some realizations. I hope they are helpful.

Before reading the final pages of the book, I was sure that the idea that psychopaths are NOT like most of other people was pretty much "accepted" in my mind. I was sure that I "understood" it intellectually, even if I did not "believe" it 100% yet. Well, somehow, those few final pages organized everything in my mind, and the realization is profound and shocking: psychopaths ARE different. I'll try to explain what I've understood.
---
Stardust
SOTT
Tue, 19 Jun 2007 09:24 UTC
---
Laura Knight-Jadczyk
SOTT
Mon, 04 Jun 2007 06:06 UTC
---
Two stories, little more than 24 hours apart, that lay bare the mendacity and shameless, murderous nature of the Bush government, its military and their bogus war on terror.
---
Introduction
Fifteen years in the future an innocent American Muslim is forcibly arrested, his daughter beaten to death - the news reports the break-up of a major terrorist cell. Iran is now Post-Iran, its Southern provinces nuked to oblivion. The War on Terror still rages and the United States is run by a cadre of fanatic evangelicals. Bioterrorism has left Detroit and New Orleans uninhabitable. The American population is implanted with surveillance microchips and Great Britain is following suit. Staged bioterrorism attacks garner support for a major pharmaceutical company to introduce a mind-numbing, conscience-killing drug into the water supply - in the guise of an immune system booster.
There are reports of something called "The Presence", which are denied by officials. The internet monitored, dissenters resort to the use of quantum encryption technology to send a batch of information - websites, banned books, top secret files, music - into the past, in hopes to change the future. Power and greed have run their course and the world is on the verge of utter destruction. It is Year Zero.
---