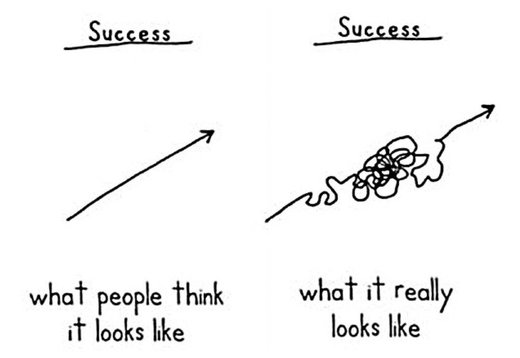 In the last year, have you felt stressed, burnt out, or exhausted? You're not alone. Burnout levels are on the increase across professions, and a Gallup poll shows that more than 70% of the Americans feel disengaged at work. In our pursuit of success, we are wearing ourselves out. But everyone seems to be moving at the same alarming speed. Our health and well-being suffers, but it feels like there simply is no choice and no alternative: We just have to keep going. So we pour ourselves more coffee and keep at it.
However, research shows that we have it all wrong. We have the misconception that, in order to be successful, we have to postpone our happiness and well-being. Here are the six myths of success that we tend to fall for.
Never stop accomplishing.
Stay continuously focused on getting things done. To achieve more and stay competitive, you've got to move quickly from one to-do to another, always keeping an eye on what's next.