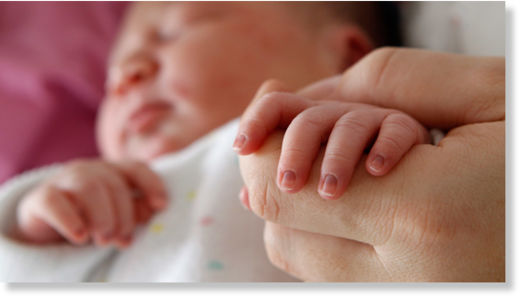 Although considered to be the most joyful period of life, a new study shows that, for many couples, having a first child may turn out to be a worse experience than getting divorced or being unemployed, leading to a strong decline in happiness.
Research
published
in the
Demography Journal
on August 4, which was conducted by German and Canadian scientists, shows that the impact of a new baby on the parents' lives might be so severe that it could alter their views on family and make them think twice about having another child.
The new study aims to explain recent demographic patterns indicating low birth rates in developed countries. It demonstrates that psychological factors affect parents' perceived level of happiness after the birth of the first child, which may be a critical factor for the future size of the family.
The researchers tried to gain insight into the disparity between how many children people claim they want to have, and how many kids they actually end up having. The study sought an explanation for the sustained low fertility rates in countries like Germany (1.5 children per woman over the last 40 years) or Great Britain (2 children per woman in 1971, compared to only 1.7 in 2013).