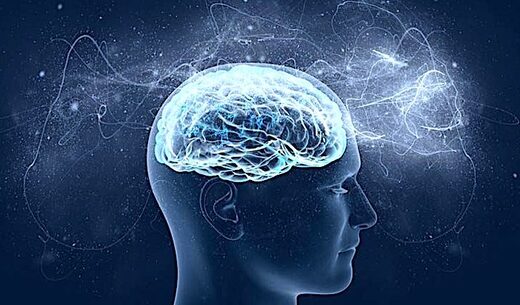 Or, how a pre-frontally damaged left-hemispheric oligarchy grasps at whatever they can in a desperate attempt to control something divorced from reality.
I've written a little of Iain McGilchrist's
The Matter With Things
, and I'm guessing I will be contemplating this work for a very long time to come. As I was reading parts again recently I cannot help but make
the obvious correlations between the nature and actions of the left hemisphere and the nature and action of the global psychopaths attempting to take over the world.
For those not familiar with McGilchrist, he is a psychiatrist, philosopher and author who's primary thesis is that the western world is leaning toward a left hemisphere perspective. He has taken two master works (
The Master and His Emissary
, and
The Matter With Things
) to tease out this idea to an extraordinary degree of rigour.
I've done
a series
based on part of the last chapter of
The Master and His Emissary
if you are interested in the complete vision of a left hemisphere dominated world - it looks frighteningly like Orwell's
1984
, 21st Century China, or the WEF.
The left hemisphere is all about our capacity for utilisation (to make use of things), expressing the will of the ego by acting on the world, manipulating the world for some utility.
Whereas the right hemisphere is very different and has a broader scope.
The right hemisphere could be thought of as responding to the world beyond itself with an understanding of the 'whole', the 'big picture',
if you like. McGilchrist offers that the left hemisphere is about
ap
-prehending (from Latin
ad
+
prehendere
, to hold
onto
) and for the right hemisphere
com
-prehending (from
cum
+
prehendere
, to hold
together
) when interacting with the world.