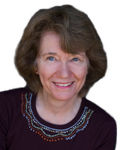 The undervalued version of yourself is only one of many "self states." By a self state, I mean the way we think and feel in a particular situation or role. You are still you, but if you think about it you can recognize that you also feel almost like a different person when you are with your parents compared to when with your best friend, or when you are with the highway patrol officer who has stopped you for speeding, your supervisor at work, or face-to-face with the person in your life you most respect.You switch selves according to the situation, but have you ever thought about switching selves to make yourself feel better?
It is far easier than trying to make your undervalued self change, since it is instinctive and serves the purpose I describe in
The Undervalued Sel
f. Rather, you can see your progress with it by how little time you are in that state where you undervalue your true worth. It can be difficult to switch out of it, of course, but this is another tool to try, not one based on changing what cannot be changed. As I always say, the best self to turn to is your linking, loving self. But what if you are alone among a bunch of rankers and having trouble staying focused on those who care for you but are not around? At such times you might do better with your wisest self. But you will need to get to know it better.