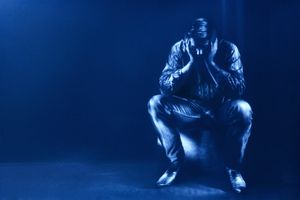 Did you ever feel unreal and disconnected from your emotions and other people? These are symptoms of a rarely discussed psychiatric condition called Depersonalization Disorder (DPD) - the third most common mental health condition, after depression and anxiety.
According to Jeffrey Abugel, medical journalist, DPD survivor, and patient advocate, up to 70 percent of college students have had symptoms at one time or another (recreational drug use is a common trigger). And many creative people, such as Poe, Sartre, and Deuce Bigelow director Harris Goldberg, have suffered from DPD. For some people, DPD comes and goes. For others it just stays - with troubling consequences for their health, happiness, and success in life.
Abugel explains that human neurology is designed with a protective mechanism that enables us to "leave our bodies" during moments of extreme trauma, such as a car crash or a brutal rape. Our emotions deaden, time stands still, and we feel as if we're in a dream. "DPD sufferers, however, don't just 'snap out of it' after the initial trigger," he says. Instead, they continue to feel as if they are outside of their body and alienated from life.