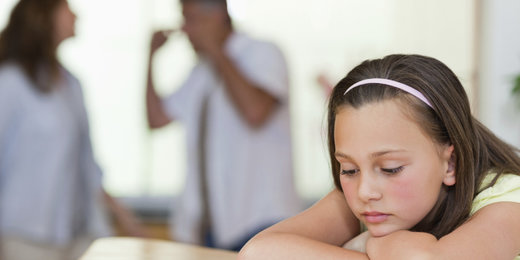 Dear America,
I wanted to send this letter home because I am concerned about your kids. I know you are currently going through a breakup. It sounds like a particularly nasty split. You guys have been talking really poorly about each other. Spewing words of hate and oozing it onto your kids.
I know breakups are hard and you are having some pretty intense emotions right now, but I thought I would let you know that your kids are being affected.
As a child therapist, my week is normally spent helping kids navigate through their social life, their emotions and their kid worries. This week I had to spend too much time talking about you. I thought I should let you know that your breakup is destroying the kids.
I am hearing stories of hate. Your hate. Kids who were pure love until you filled them to the brim with your anger - your fears. I know this is a rough time for you. I get it. But your kids are suffering.
This week I listened as your kids told me their stories of woe. Woes you created as you spewed out hate over the dinner table.
Kids who were once best friends,
no longer talking because they are taking sides - your sides
. Kids being taunted on the playground because their beliefs are no longer respected. All sides are guilty. All beliefs are being attacked.