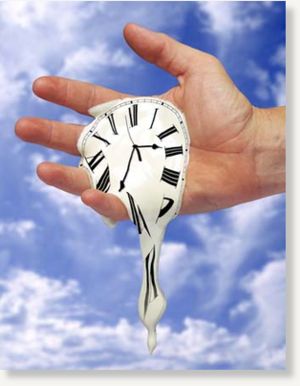 Humans use their senses to help keep track of short intervals of time according to new research, which suggests that our perception of time is not maintained by an internal body clock alone.
Scientists from UCL (University College London) set out to answer the question "Where does our sense of time come from?" Their results show that it comes partly from observing how much the world changes, as we have learnt to expect our sensory inputs to change at a particular 'average' rate. Comparing the change we see to this average value helps us judge how much time has passed, and refines our internal timekeeping.
Dr Maneesh Sahani, from the UCL Gatsby Computational Neuroscience Unit, and an author of the paper said: "There are many proposals for how an internal clock might work, but no one has found a single part of the brain that keeps track of time. It may be that there is no such place, that our perception of time is distributed across the brain and makes use of whatever information is available."