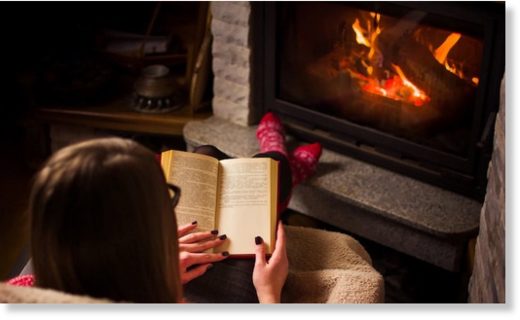 Neuroscientists have discovered that reading a novel can improve brain function on a variety of levels. The recent study on the brain benefits of reading fiction was conducted at Emory University. The
study
titled, "Short- and Long-Term Effects of a Novel on Connectivity in the Brain," was recently published in the journal
Brain Connectivity
.
The researchers found that becoming engrossed in a novel enhances connectivity in the brain and improves brain function. Interestingly,
reading fiction was found to improve the reader's ability to put themselves in another person's shoes and flex the
imagination
in a way that is similar to the
visualization
of a muscle
memory
in sports.
Modern-day reading habits continue to evolve in a digital age. Statistics vary on exactly how many people are reading novels this decade compared to decades past. There is a definite trend for general readers to
buy
more fiction than nonfiction books — and to get facts, news and crystallized knowledge from the internet. In 2012, only four of the top 20 books were nonfiction titles.
"People are interested in escape," says Carol Fitzgerald of the
Book Report Network
. "In a number of pages, the story will open, evolve and close, and a lot of what's going on in the world today is not like that. You've got this encapsulated escape that you can enjoy."