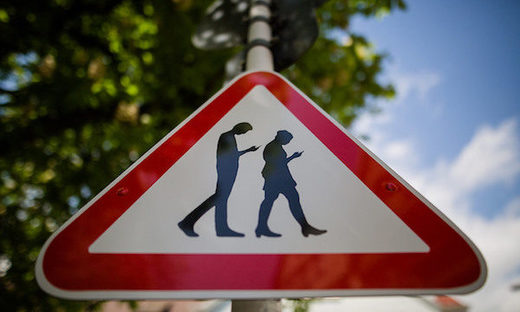 We are drowning in information, while starving for wisdom.' Those were the words of the American biologist E O Wilson at the turn of the century. Fast forward to the smartphone era, and it's easy to believe that our mental lives are now more fragmentary and scattered than ever. The 'attention economy' is a phrase that's often used to make sense of what's going on: it puts our attention as a limited resource at the center of the informational ecosystem, with our various alerts and notifications locked in a constant battle to capture it.
That's a helpful narrative in a world of information overload, and one in which our devices and apps are intentionally designed to get us
hooked.
Moreover, besides our own mental wellbeing, the attention economy offers a way of looking at some important
social problems
: from the worrying declines in measures of
empathy
through to the 'weaponisation' of social media.
The problem, though, is that this narrative assumes a certain kind of attention. An economy, after all, deals with how to allocate resources efficiently in the service of specific objectives (such as maximizing profit). Talk of the attention economy relies on the notion of
attention-as-resource
: our attention is to be applied in the service of some goal, which social media and other ills are bent on diverting us from. Our attention, when we fail to put it to use for our own objectives, becomes a tool to be used and exploited by others.