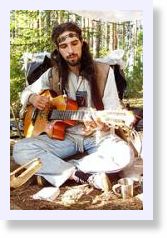 This article originally appeared in the Winter 2010 edition of
Journal of Gluten Sensitivity.
Celiac.com 10/06/2010 - Do you know where LSD comes from? It is made from gluten grains. In 1938 Albert Hofmann, a Swiss chemist, discovered LSD, having refined it from a mold that grows on grains. However, it was not until 1943 that he discovered its psycho-active properties. In his own words Hofmann states: "I synthesized the diethylamide of Iysergic acid with the intention of obtaining an analeptic." The expectation of such a drug was based on its source - ergot - which grows on gluten grains and causes ergotism, also known as ergotoxicosis, ergot poisoning, holy fire, and Saint Anthony's Fire.
This poisonous mold has long been known to infect gluten grains. It was to prevent the development of these molds that the Romans invented central heating systems. They stored their grains on the lowest floor of residences and other buildings that were centrally heated and well ventilated. Their fears of ergot were based on the powerful and bizarre symptoms that developed in people who ate grains that had become moldy with ergot. Some afflicted individuals began to hallucinate, often becoming so mentally disturbed that they injured or killed themselves. Others experienced loss of blood circulation to their extremities which became gangrenous. Their digits and limbs sometimes fell off before these people died. Some experienced a combination of these two sets of symptoms. Animals sometimes display similar symptoms after consuming moldy grains.