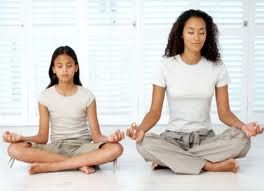 Yoga may help childhood cancer patients and their parents cope with the stress of a cancer diagnosis and treatment, according to a new study.
Yoga was beneficial for older children, ages 13 to 18, but not younger ones, ages 7 to 12.
Adolescents and their parents experienced a decrease in anxiety and increase in sense of well-being following the yoga sessions, the researchers say.
"Yoga is emerging as an effective complementary therapy in adult oncology," the researchers wrote in the September/October issue of the
Journal of Pediatric Oncology
Nursing, "promising benefits for decreasing symptom distress including fatigue, insomnia, mood, and stress resulting in improved quality of life."