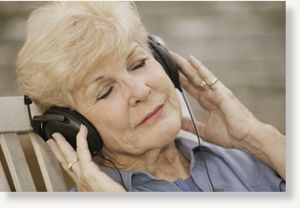 Music is listened in all known cultures. Similarities between human and animal song have been detected: both contain a message, an intention that reflects innate emotional state that is interpreted correctly even among different species.
In fact, several behavioral features in listening to music are closely related to attachment: lullabies are song to infants to increase their attachment to a parent, and singing or playing music together is based on teamwork and may add group cohesion.
In the study of University of Helsinki and Sibelius-Academy, Helsinki, the biological basis of music listening was examined. Data consisted of 31 Finnish families with 437 family members. The participants of the study were 8 - 93 years old from professional or amateur musicians to participants with no music education. To dissect listening habits further, active and passive listening of music were separately defined and surveyed using questionnaire. Active listening was defined as attentive listening of music, including attending concerts. Passive listening was defined as hearing or listening to music as background music. All participants were tested for musical aptitude using three music tests and a blood sample was taken for DNA analysis.