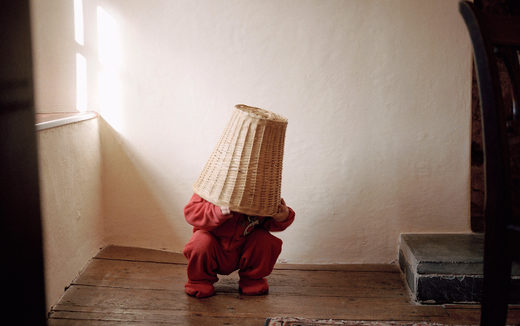 Once parents felt children needed a little fear to grow up well. Today they are desperately protective. What went wrong?
How much fear, anxiety and risk can children handle? Until the late 19th century, most people thought that the answer was quite a lot. Aristotle himself said that education might be defined as teaching us to fear aright. It was widely believed that a sense of fear made a positive contribution to the formation of a child's character. That fear was regarded as essential for the education of children was spelled out by the Church Missionary Society in 1819, when it stated that 'it is necessary, that children fear the Schoolmasters'. Children's experience of fear was sometimes portrayed as essential for developing their powers of imagination and creativity. For example in 1848, the
Christian Register
advised parents that a 'child who has never known any kind of fear can have no power of imagination: can feel no wonder, no impulse of life, nor awe or veneration'.
Contrast to the culture of today, where entertainment is age-appropriate; where the wrong word (or microaggression) is said to trigger an anxiety attack; where the ultimate fear, of separation, is seen as so damaging that, if not managed well, can ruin the child for life. Childhood fears, and fear of those fears, seem ubiquitous: Fear of bullies, not to mention active shooters and public gatherings. Fear of wars and accidents streaming in through the TV. Most modern parents would no more try to frighten a child than they would beat the child with whips or send that child to a year of hard labour on a chain gang, but feel stymied by the onslaught of the world. We are mightily attuned to children's fears, and strive to blunt them at all cost.