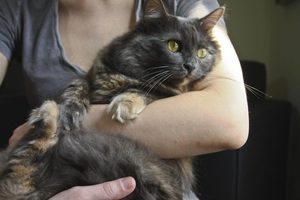 A new study examined the impact of pet ownership on people with treatment-resistant depression.
It's no secret that animals can bring people joy, but a new study indicates that adopting a pet could prove particularly beneficial for those with severe depression.
The
study
, published in the Journal of
Psychiatric Research
, found that for those with severe depression that was not easily treatable, adopting a pet could help lessen symptoms.
Jorge Mota Pereira and Daniela Fonte, two Portuguese researchers, recruited 80 study participants who had "treatment-resistant major depressive disorder." They encouraged each one to adopt a pet. Of the 80 participants, 33 agreed to adopt, with 20 individuals choosing a dog and seven choosing a cat.