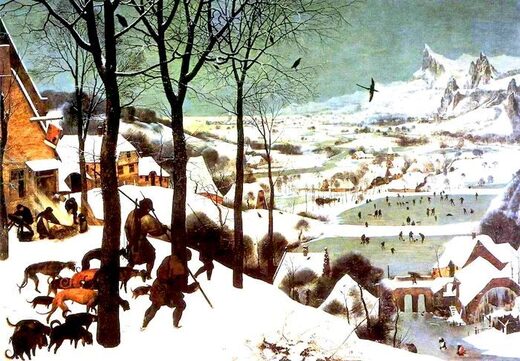 An old Chinese legend tells
of the painter Wu Daozi (680-
c
760), who learned to paint so vividly that
he was finally able to step inside his work and vanish into the landscape.
Magical though it sounds,
this legend iterates the common intuition that artworks are more like portals than ordinary objects: they can transport us into other worlds.
When I look at Pieter Bruegel's
The Hunters in the Snow
(1565), I feel like I was there in the frost-bitten village, rather than the galleries of the Kunsthistorisches Museum in Vienna
.
When reading
Crime and Punishment
(1866), the letters on the page conjure a whole world, and in some sense I am no longer in my living room but right there in Dostoevsky's Russia; the cinema, too, is
a gateway
to faraway galaxies and past centuries.