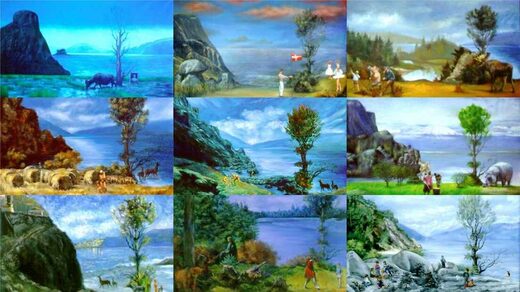 Introduction:
In the early 1990s, two Russian artists named Vitaly Komar and Alexander Melamid took the unusual step of hiring a market research firm. Their brief was simple. Understand what Americans desire most in a work of art.
Over 11 days the researchers at Marttila & Kiley Inc. asked 1,001 US citizens a series of survey questions.
What's your favourite colour? Do you prefer sharp angles or soft curves? Do you like smooth canvases or thick brushstrokes? Would you rather figures that are nude or clothed? Should they be at leisure or working? Indoors or outside? In what kind of landscape?