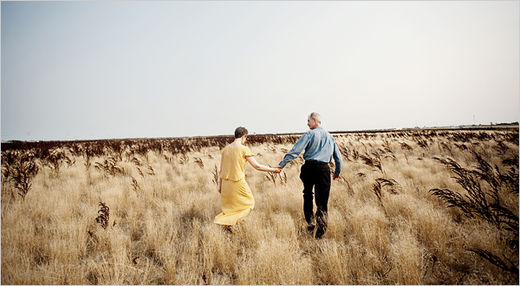 "The popular purveyors of reincarnation belief these days are not monks or theologians, but therapists - intermediaries between science and religion who authenticate irrational belief." writes Lisa Miller in her
New York Times
article on how belief in reincarnation has gone mainstream and can now be found "On the fringes of legitimate science, [where] some researchers persist in studying consciousness and its durability beyond the body."
In one of his past lives, Dr. Paul DeBell believes, he was a caveman. The gray-haired Cornell-trained psychiatrist has a gentle, serious manner, and his appearance, together with the generic shrink
décor
of his office - leather couch, granite-topped coffee table - makes this pronouncement seem particularly jarring. In that earlier incarnation, "I was going along, going along, going along, and I got eaten," said Dr. DeBell, who has a private practice on the Upper East Side where he specializes in hypnotizing those hoping to retrieve memories of past lives. Dr. DeBell likes to reflect on how previous lives can alter one's sense of self. He, for example, is more than a psychiatrist in 21st-century Manhattan; he believes he is an eternal soul who also inhabited the body of a Tibetan monk and a conscientious German who refused to betray his Jewish neighbors in the Holocaust.
Belief in reincarnation, he said, "allows you to experience history as yours. It gives you a different sense of what it means to be human."