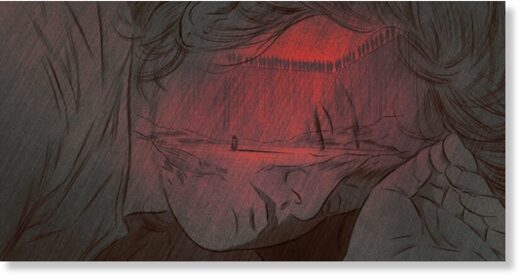 When the Nazis came to power, the writer Charlotte Beradt began collecting dreams. What did she learn?
Not long after Hitler came to power, in 1933, a thirty-year-old woman in Berlin had a series of uncanny dreams. In one, her neighborhood had been stripped of its usual signs, which were replaced with posters that listed twenty verboten words; the first was "Lord" and the last was "I." In another, the woman found herself surrounded by workers, including a milkman, a gasman, a newsagent, and a plumber. She felt calm, until she spied among them a chimney sweep. (In her family, the German word for "chimney sweep" was code for the S.S., a nod to the trade's blackened clothing.) The men brandished their bills and performed a Nazi salute. Then they chanted, "Your guilt cannot be doubted."
These are two of about seventy-five dreams collected in
"
The Third Reich of Dreams
,"
a strange, enthralling book by the writer Charlotte Beradt. Neither scientific study nor psychoanalytic text,
"The Third Reich of Dreams"
is a collective diary, a witness account hauled out of a nation's shadows and into forensic light. The book was released, in Germany, in 1966; an English translation, by Adriane Gottwald, was published two years later but has since fallen out of print. (Despite ongoing interest from publishers, no one has been able to find Beradt's heir, who holds the rights.) But the book deserves revisiting, not just because we see echoes today of the populism, racism, and taste for surveillance that were part of Beradt's time but because there's nothing else like it in the literature of the Holocaust.
"These dreams — these diaries of the night — were conceived independently of their authors' conscious will," Beradt writes. "They were, so to speak, dictated to them by dictatorship."