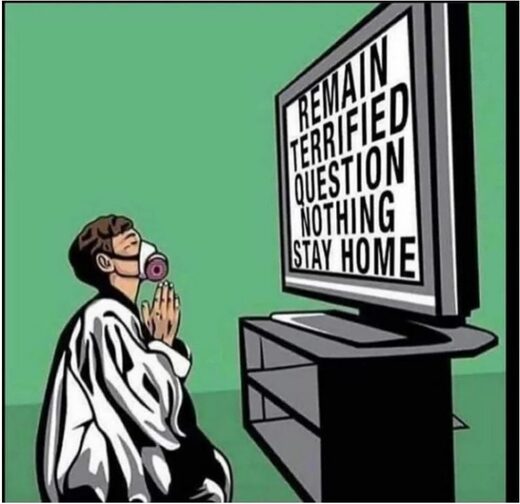 There is an ancient principle of the common law, whereby it is held that the people may do everything except that which they have expressly forbidden, and the state may do nothing except that which the people have expressly permitted. How did this principle come to be unstitched and reversed in the past three months? How did the people come to agree to its reversal?
In a search of answers, I have been reflecting a lot on a phrase I transcribed into a notebook years ago from Martin Amis's
Koba the Dread
: " . . . a contagion of selective incuriosity, a mindgame begun in self-hypnosis and maintained by mass hysteria."
While not discounting the impact of short-term welfare payments (buying the people's freedom with their own money) I have gotten to thinking that the answer maybe includes, as a primary factor, something along the lines of
mass hypnosis — the viral entrancement of entire populations.