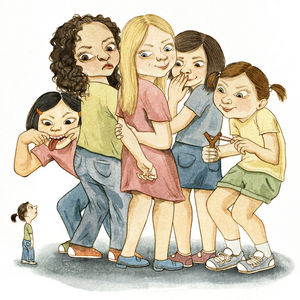 Scarlett made for a good target. The daughter of a Williamsburg artist, she wore funky clothing to her East Village school, had a mild learning disability and was generally timid and insecure. Lila, the resident "mean girl" in Scarlett's kindergarten class, started in immediately.
Scarlett, she sneered, couldn't read. Her Payless and Gap shoes weren't good enough. She wasn't "allowed" to play with certain girls. Lila was forming a band, and Scarlett couldn't be a part. One girl threatened to physically hurt her. During recess, Lila would loom over Scarlett, arms crossed, and say, "I'm watching you."
"I was in middle school before things got as awful as they did for Scarlett," said Scarlett's mother, Annelizabeth, who asked that her last name not be used to protect her daughter. "I understand that children are maturing much faster, but to see such hostility at this young age, wow. It was really shocking."