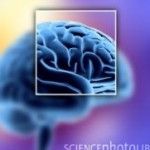 Researchers have discovered a correlation between increased activity among brain circuits and flashbacks among individuals with post-traumatic stress disorder (PTSD).
University of Minnesota investigators learned that an increased circuit activity in the right side of the brain is associated with the debilitating, involuntary flashbacks that often characterized PTSD.
The ability to objectively diagnose PTSD through concrete evidence of neural activity, its impact and its manifestation is the first step toward effectively helping those afflicted with this severe anxiety disorder.