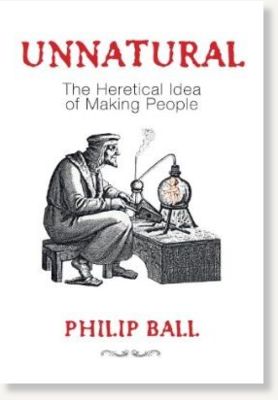 Around 30,000 years ago, while the sun was setting on the last Neanderthals in Spain, people in what is now Germany carved figurines from mammoth tusks. The known examples include a bird, sufficiently naturalistic as to suggest a cormorant, and a couple of figures that seem to combine human bodies with lions' heads. Deep in the prehistory of art, even as people taught themselves to represent natural creatures, they channelled their creativity into images of unnatural beings. We can only speculate on what these images meant, but we can hardly doubt that they meant a great deal.
The theme reappears in classical times: Daedalus the inventor designs the labyrinth that imprisons the Minotaur, product of an unnatural union between a bull and a woman that Daedalus helped engineer by luring the bull with an artificial cow. He makes wings of feathers and wax, which melts when his son Icarus flies too close to the sun, showing that trying to outsmart nature is a dangerous game. In the 1920s, the muscularly ironic scientist JBS Haldane took Daedalus as the title for an essay foreseeing a future in which only a minority of babies would be "born of woman"; most would be conceived and gestated in vitro.
He remarked that biological inventions were almost invariably regarded as perversions, "indecent and unnatural". This was indeed how in vitro fertilisation was greeted, as Philip Ball discusses at length in the second half of
Unnatural
, having set the scene by exploring the myths and fantasies that still shape contemporary debates about reproductive technologies.
Haldane, a biologist with a classics degree and an abiding interest in mythology, might have emitted a harrumph of approval for the breadth of Ball's classical reference, which extends to the neologism "anthropoeia": "making people". Labelling Ball a science writer sells his writing short, for its value lies above all in a range that dissolves the awkward silences between science and the larger culture of which it is part. JBS might also have acknowledged a productivity that echoes his own copious output. Although
Unnatural
reveals no hint of haste, it's only a year since the publication of Ball's previous and equally substantial book,
The Music Instinct
.