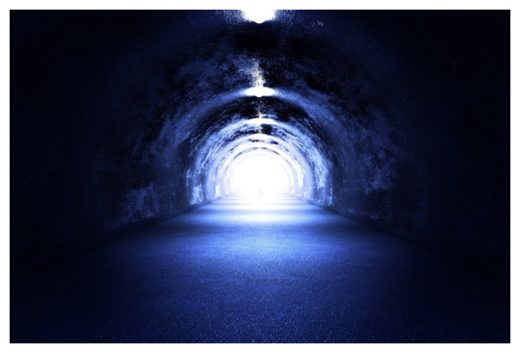 About 10% of people report having mystical "
near-death experiences
," such as out-of-body sensations, according to a new study involving participants from nearly three dozen countries.
What's more, although the exact cause of these experiences remains a mystery, t
he authors say the phenomenon may be tied to certain sleep abnormalities.
The study findings suggest there may be a connection between near-death experiences and disorders of
REM sleep
, a phase of the sleep cycle in which dreaming is vivid and people are typically paralyzed. The researchers found that near-death experiences were more likely to occur in people who also reported symptoms of REM sleep disorders, such as
sleep paralysis
(when people feel conscious but can't move) or hallucinations just before falling asleep.
One hypothesis is that the brains of people who have these experiences may blend two types of consciousness — waking and dreaming states, according to a researcher not involved in the new study.
Still, the new study only showed an association and cannot prove that such disorders — which the researchers refer to as "REM sleep intrusion into wakefulness" — can cause near-death experiences. But "identifying the physiological mechanisms behind REM sleep intrusion into wakefulness might advance our understanding of near-death experiences," study lead author Dr. Daniel Kondziella, a neurologist at the University of Copenhagen,
said in a statement
.
The study was presented on Saturday (June 29) at the European Academy of Neurology Congress in Oslo, Norway. It has also been posted to the preprint website
bioRxiv
. It has not yet been published in a peer-reviewed journal.