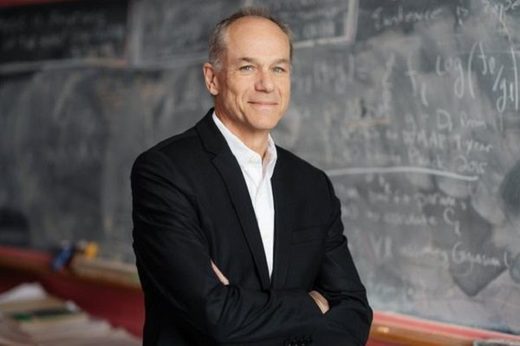 Marcelo Gleiser, a 60-year-old Brazil-born theoretical physicist at Dartmouth College and prolific science popularizer, has won this year's Templeton Prize. Valued at just under $1.5 million, the award from the
John Templeton Foundation
annually recognizes an individual "who has made an exceptional contribution to affirming life's spiritual dimension." Its past recipients include scientific luminaries such as Sir Martin Rees and Freeman Dyson, as well as religious or political leaders such as Mother Teresa, Desmond Tutu and the Dalai Lama.
Across his 35-year scientific career, Gleiser's research has covered a wide breadth of topics, ranging from the properties of the early universe to the behavior of fundamental particles and the origins of life. But in awarding him its most prestigious honor, the Templeton Foundation chiefly cited his status as a leading public intellectual revealing "the historical, philosophical and cultural links between science, the humanities and spirituality." He is also the first Latin American to receive the prize.
Scientific American
spoke with Gleiser about the award, how he plans to advance his message of consilience, the need for humility in science, why humans are special, and the fundamental source of his curiosity as a physicist.
[An edited transcript of the interview follows.]