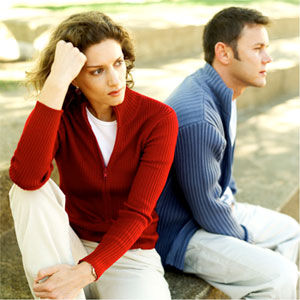 Within any romantic relationship, conflicts inevitably occur. And, as most of us are well aware, the fighting evokes intense emotions.
New research now suggests that how each person perceives the other partner's emotion during a conflict greatly influences different types of thoughts, feelings and reactions in themselves.
Baylor University's Keith Sanford, Ph.D., and his research team studied 105 college students in romantic relationships communicating through different arguments over an eight-week period.
Sanford focused on how emotion changed within each person across episodes of relationship conflict. He and his colleagues found demonstrated links between different types of emotion, different types of underlying concern, and different types of perceived partner emotion.