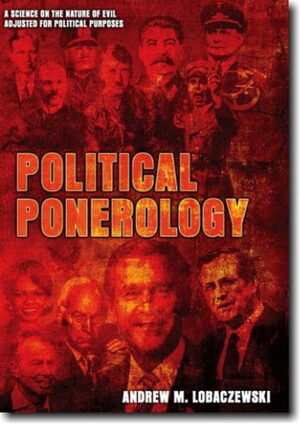 As mentioned in
an earlier post
, I observed that an important scholar introducing the concept of pathocracy, and who introduced me to
the importance of systemic incursion of psychopaths into politics, was Andrew Łobaczewski. In his book,
Political Ponerology
, on several occasions, he provided extended discussion of a phenomenon, for which he provides no precise name. Here are some of his observations.
He refers to
times of extreme comfort
, wherein an aversion to discomfort leads people to resist having to hear uncomfortable truths:
In such times, the capacity for logical and disciplined thought, born of necessity during difficult times, begins to fade. When communities lose the capacity for psychological reason and moral criticism, the processes of the generation of evil are intensified at every social scale, whether individual or macrosocial, until they give rise to "bad" times.

When a few generations' worth of "good-time" insouciance and increasing hysterics results in a societal deficit regarding psychological skill and moral criticism, this paves the way for pathological plotters, spellbinders, even more primitive impostors, and their organized systems of social and moral destruction to act and merge into the processes of the origination of evil. They are essential factors in its synthesis.