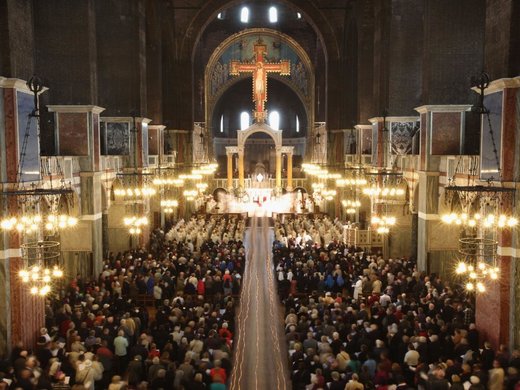 Religious people are more likely to have a poorer understanding of the world and are more likely to believe objects like rocks and paper have human qualities, scientists say.
Researchers at the University of Helsinki compared believers in God
or
the paranormal to people with autism after finding they tend to struggle to understand the realities of the world around us.

Comment: Right there they have conflated two distinct things and thus potentially corrupted their results. Religion and paranormal phenomena are not equivalent. An uneducated "believer" doesn't really compare to an unreligious parapsychologist with academic degrees, for example. What was the overlap between these two groups? Where there some who believed in the paranormal but not God? Vice versa? How did their results compare?


Religious beliefs were linked with a weaker ability to understand physical and biological phenomenon such as volcanoes, flowers, rocks and wind without giving them human qualities.
Believers were more likely to think that inanimate objects such as metal, oil, clothes and paper can think and feel,
and agree with statements such as "Stones sense the cold".
Comment:
Funnily enough, that's probably closer to a philosophically sound way of looking at the universe. Stones may not 'think' as humans do, but it's a valid hypothesis that every 'thing', from subatomic particles to humans, 'senses' in some way.
Panpsychism
trumps materialism any day of the week.