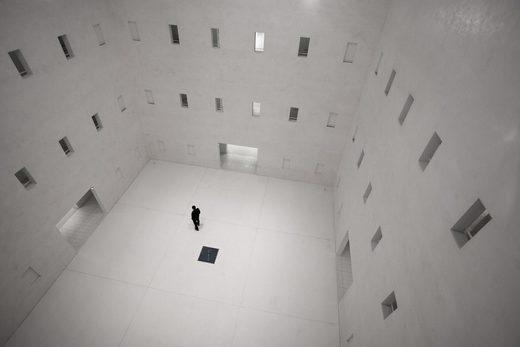 It's hard to discern the main point of William Edwards's article
The Academic Quarrel over Determinism,
as his argument is discursive, confusing, contradictory, and sometimes misleading. In a first reading you may dimly perceive that he has a problem with determinism, and sees the negation of determinism as evidence for free will.
But what does he mean by "free will"? He's not explicit about it. Since he contrasts it with determinism, it appears that for Edwards free will means
our physically uncaused ability to change our decisions so that, at a given moment, we could have done something other than what we did
.
And what does Edwards mean by "determinism"? He seems fixated on
biological
determinism — the view that all our actions are coded in our genes, a "DNA-driven view of the social world," as well as a vision that "our future...is written in our DNA." Edwards sees little or no influence of the environment on our actions: "Our trials and triumphs...are encoded in our DNA sequence." But no biologist is a determinist in this sense, as
all of us accept that the environment has a huge effect on our actions
.
In fact, philosophical determinists — who reject free will because there's
no mechanism for "decision" that is free of the physical substance of our brain
— base their determinism not on DNA but on the laws of physics. Our brains are made of molecules; those molecules must obey the laws of physics; our decisions derive from brain activity; ergo, our decisions are subject not to an alterable "will" but to physical law. QED: no free will.

Comment: QED? There's no reason to believe the premises that our decisions derive from brain activity or that everything is reducible to physical law. That's scientistic nonsense.


And
you needn't believe in pure physical determinism to reject free will
. Much of the physical world, and what we deal with in everyday life, does follow the deterministic laws of classical mechanics, but there's also
true
indeterminism in quantum mechanics. Yet even if there were quantum effects affecting our actions — and we have no evidence this is the case — that still doesn't give us the kind of agency we want for free will.
We can't use our will to move electrons.
Physical determinism is better described as "naturalism": the view that the cosmos is completely governed by natural laws, including probabilistic ones like quantum mechanics.

Comment: We can't use our will to move electrons? What does Coyne think he's doing every time he tells his fingers to type one letter, word, or sentence, instead of another? Coyne is too much of an ideologically obsessed and possessed idiot to accept it, but there is another point of evidence humans can do such a thing: psychokinesis.