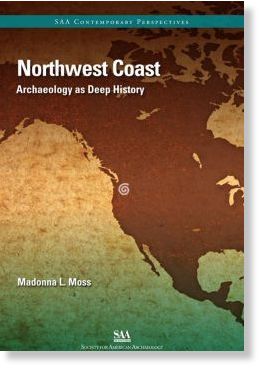 In two new books, the University of Oregon's Madonna Moss challenges conventional thinking about the region's early inhabitants, pointing to cultures built around fishing, fish processing and fish resource management
Native people of the Pacific Northwest were fishermen and food producers, as well as stewards of their environment who timed their fishing practices to promote the production of salmon and the other fish that they relied on. They were not simply hunter-gatherers, says University of Oregon archaeologist Madonna L. Moss.
Moss takes aim at the label "hunter-gatherer," writing in chapter three of her new book
Northwest Coast: Archaeology as Deep History
(Society for American Archaeology Press) that the "moniker has outlived its utility" for the people who inhabited the land from Alaska to Oregon long before European explorers arrived.
Moss, who has studied the Northwest since the mid-1970s, provides readers with an overview -- in easy-to-read language -- of what researchers have discovered at archaeological sites dating back more than 12,000 years. Most sites, she notes, are rich in fish remains. And many more sites, she says, likely have been buried by rising sea levels and never will be found.
"Most of what makes up these sites are faunal remains [animal bones and shells]. Most of the bones in these sites are fish bones. This book is about the 85 percent fish bones that make up these sites and what they can tell us about the people who lived here in the past," Moss said in an interview. It doesn't make sense for archaeologists to refer to early people of the Northwest coast as hunters-gatherers anymore, not even as complex hunter-gatherers. These people were fishers. They were fishermen. They knew how to process fish, live on fish. Local tribes often are confused by the term 'hunter-gatherer.' They have always thought of themselves as fishermen."