A 2,000-year-old mosaic in Rome depicting the Greek god Apollo has been unearthed by archaeologists near the Colosseum.
Excavations in the bowels of an ancient Roman hill have turned up the well-preserved, late 1st century wall mosaic with a figure of Apollo, nude except for a colourful mantle over a shoulder and surrounded by muses.
The mosaic-covered wall is 16 meters (53 feet) wide and at least 2 meters (6.6 feet) high. Officials think the wall continues down some 8 meters (26.5 feet) more.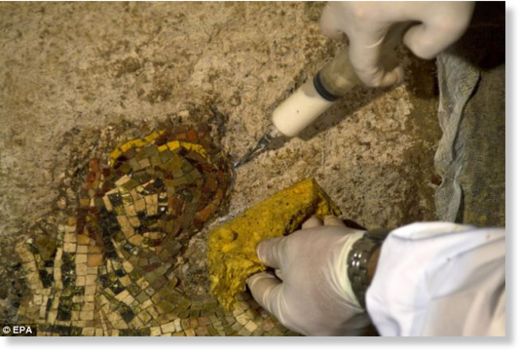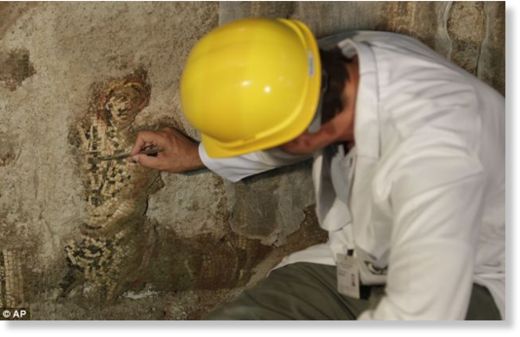 Archaeologists say the wall appears to be in a tunnel built to help support Trajan's Baths, named for the emperor who ruled from 98 till 117. The mosaic apparently embellished a room where wealthy Romans gathered to hear music and discuss art.